START YOUR
BUSINESS
IN

CHINA
With The largest Company Formation Firm in China
China Company Registration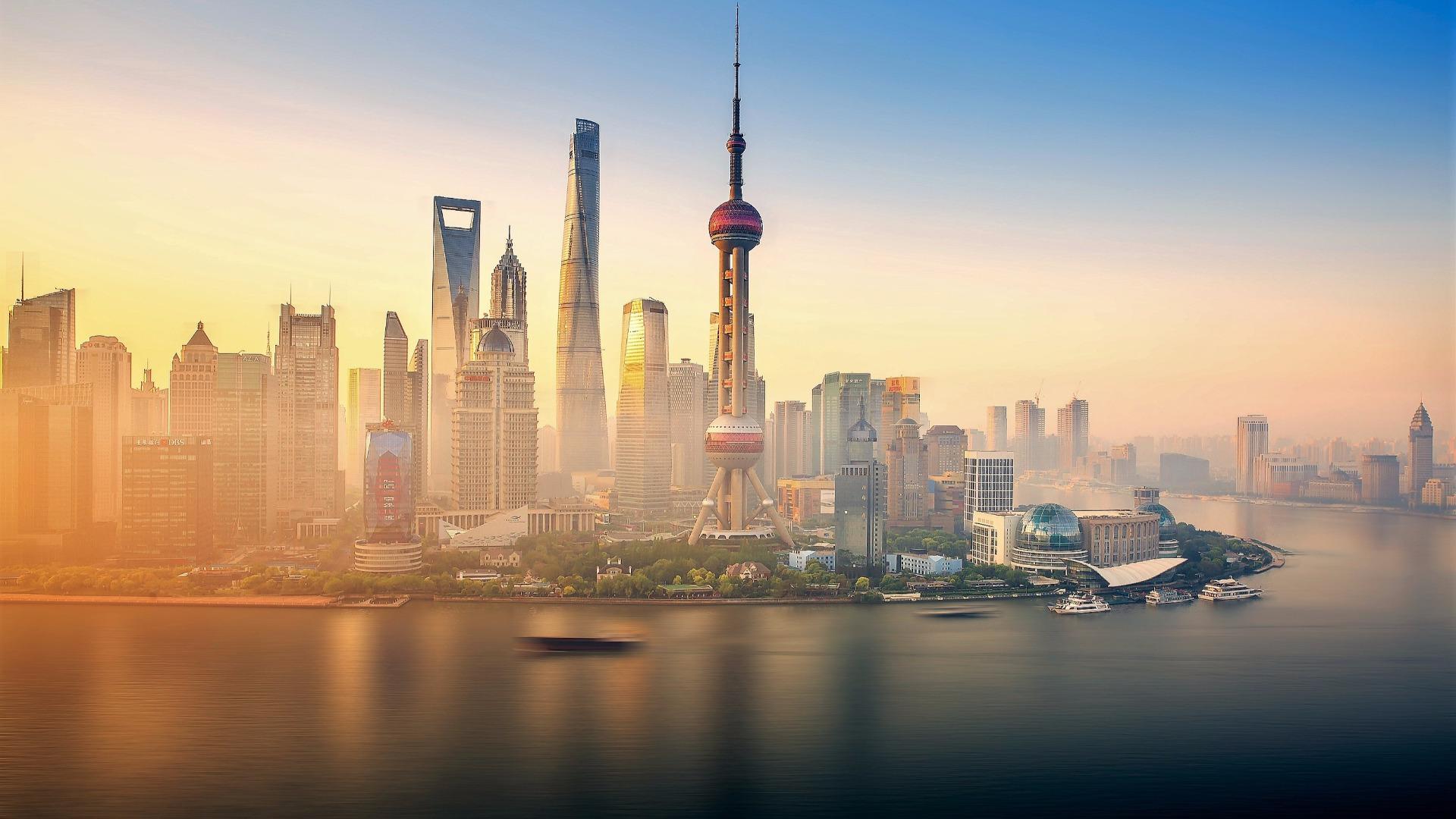 Shanghai Free Trade Zone
Bring Your Brand To China
HongKong Company Setup
Setting up your Business in China
Setting up a Company in China, can seem a daunting task, but if you want to access to 1.4 Billion People then its such a big market to miss out on Corporation China since its founding in 2003 has enabled many international companies to develop strategies, set up business, and successfully penetrate the Chinese market ,working with many clients from over 15 countries, Fortune 500 companies, through its 10 years of experience in the Chinese market Corporation China offers a Turn Key Solution from Registering your Company , sorting out the virtual address and taking care of your company Tax and Accounting , so that you can concentrate on DOING BUSINESS !
China Company Registration
How to expand your business globally by set up your own company in China (WFOE-Wholly Foriegn Owned Enterprise)
— No Real Office Needed
— No Registered Capital Required
— No Need to Visit China
— Set-up in 30 working days
— EXCLUSIVE TO CORPORATION CHINA
Wholly Foreign Owned Enterprise (WFOE)
1. 100% Foreign Owned
2. Remittance of Profit to Home Country
3. 30-days Registration
4. Secure Protection of Trademark and Trade Secrets
5. No Requirements for a Chineses Partners
Joint-Venture Enterprise
1. High-quality Distributions Channels
2. Well-established Government Relations
3. Convenience of Import & Export
4. Local Reimbursement Policy
5. Strong Local Network
Representative Office (RO)
1.Efficient China Market Research
2.Fast and Proficient Set-up
3. Launch of Product Exposure & Promotion
4.Test the Market before making Strategic Decision
5. Restricted to Liaison Activities
Foreign Partnership Enterprise
1. Flexible Distribution of Profit and Dividends
2. More opporunties for tax planning
3. Can be Wholly or Partly owned by Foreign Investors
4. Autonomy of profit-sharing structure
5. Best for Private Equity
Passport
The verification of shareholders and legal representative is essential for company registration. We require you sending us a photocopy of the identification page of the passport. All foreign passports need to be sent to China Embassy for notarization and authentication.
Registration Proof
Registration proof includes the name, domain and overall legal sturcture of your company, which covers rules of procedure, stipulation, accounting principal, Shareholder's capitals contributions, labour management, dissolution and registered capital of parent company.
Registered Office Address
One-year office lease agreement is necessary for China Company Registration. You need to provide the lease agrrement and property owenership certificate to the government before you starting up the application.We've pioneered the field of supplying  Registered addresses that can serve as your location for your company office in China.
What do you receive after your company is registered ?
Business License
The 3-in-1 business license stands for your Organization Code, Tax Registration Code and Social Security Registration Certificate.
Article of Association
AoA includes the name, domain and legal sturcture of your company, which covers rules of procedure, stipulation, accounting principal and etc.
Stamp & Seal
Company Official Seal, Financial Stamp, Legal Representative Seal and Invoice Seal
China Bank Account Opening
Includes RMB basic account, capital account and foreign exchange account (single currency)
Tax Registration
Golden tax-bureau disk, Blank Invoice Note and Inovice Printing Machine
Accounting Standard
Chinese Accounting Standard requires you to file the financial statements and tax return monthly. Annual report is also mandatory.
Tax Requirement
Coporate tax rate is 25%, tax rate can be reduced if you register your company in the Free Trade Zone.
Import & Export License
China has categorized import into 3 types which are Permitted, Restricted and Prohibited. For export system, the three types of export are export quota license, export quota tender and export license.
Medical Device License
If you need help with acquiring your NMPA (National Medical Device and Pharmaceutical regulations) approval, Corporation China can offer assistance with medical device registration.
ICP License
ICP stands for Internet Content provider. It is a license issued by Ministry of Industry and Information Technology to permit China-based website operation and associated business activites
Liquor License
Import of alchol beverages should be registered with General Administration of Quality Supervision. For alcohol manufacturing, a joint-venture company is recommended for products promotion.
Food License
Food license can be divided into three categories in China, which are food production license (health inspection required), catering license (Group Meal) and food distribution license. (retail and wholesale)
Travel Agency License
To register a travel agency company in China, the following requirments should be achieved. Minimum registered capital: 2.5 million RMB; Bank Deposit:600,000 RMB.
Human Resources License
Human resources license is required if company is offering payroll, recruitment, individual income&tax service. Five employees have to hold certain certificate to proceed the license application.
NVOCC
NVOCC stands for Non-Vessel Operating Common Carrier.NVOCC license is required for China Logistic  Company Set-up to engage in transport contract and operations.
Corporation China
Corporation China is voted the Best Company Formation Firm in China for the last 5 years.It is the Leading and Largest Legal Consulting firm in Asia Pacific with over 15 years of experience,40+ locations in China,and a Global Network of over 50 offices.

Largest Legal Consulting firm in Asia Pacific
First to introduce Registered Address Concept
Only to have own Special Economic Zone
Free Trade Zone

CHINA COMPANY REGISTRATION
No restriction Money Transfer
Fast Set-up
No Registered Capital needed
Bonded Zone
SPECIAL PROMOTION
7 DAYS FAST SETUP
Corporation china turnkey Solutions
China Company Registration
We take care of the complete China Company WOFE  Registration process
Shanghai Free Trade Zone
The Shanghai Free Trade Zone is the best choice for Trading and brands entering the Chinese Market
No Capital Requiremen

Registered Address supplied

Fully Bonded Zone

Duty-free imports and re-exports
China Trademark Registration
Protecting your trademark is the first step when entering into the Chinese market
Protect your Trademark

Free Identical Search and Consultation

Online trademark registration

Free trademark search
Hong Kong Bank Account
Hong Kong Bank account opening with our partner banks with a Money Back Guarantee
Guaranteed Approval

Fast & Easy Account Opening

NO Nationality Limit

Money Back Guarantee
Opening a China Online store
The largest online market in the world with over $750 billion in sales.
Biggest Distribution Network in China

TMALL

WECHAT Store

JD MALL
Company Registered Address
We invented the Registered Address and the ONLY company that can provide an the address for Life
Legal address of China Company

Required for register your WOFE

China Registered Address for Life™

Fast and Economical
Our experience with Corporation China was first rate.
"Our experience with Corporation China was first rate. The personal attention to our issues and the prompt action in every instance was inspiring. As newcomers to the Greater China market, we were guided with expertise around every challenge. I would not hesitate to recommend Marco Pearman-Parish and his staff to any company or institution looking to work in the PRC.
Sean McLain – CEO/Managing Director
Corporation China did an amazing job to make Taylor Swift's brand a successful in China
"Taylor Swift launched her Fashion Brand in China. Corporation China established their Hong Kong and China WOFE that was the foundation for Taylor Swift's Brand in China. Corporation China also did the branding , trademarks and opened and designed their JD and Tmall online stores.
Kate Liegey – CEO/Managing Director
Stem Marketing is now one of the leading marketing firm in China
"In 2014 Stem Marketing contacted Corporation China to set up a consulting company in Shanghai to provide marketing and market research services.
Fast forward to 2016, Stem Marketing is now one of the leading marketing firm choices for foreign brands in China.
Brian Zhang – Managing Director
Many Companies have Successfully entered the Chinese market thought their partnership with us
Corporation China offers companies coming to China a turnkey solution that allows for a quick start. We provide everything you need to conduct business in China, from incorporating your company, registering your trademarks, setting up a virtual office, fine-tuning your marketing plan
Are You Ready
To Start Your Business In China
Get a FREE Consultation with Corporation China lead Company formation experts
keyboard_arrow_leftPrevious
Nextkeyboard_arrow_right
Grace Ma
Senior Legal Constant
Got questions?
We've got answers.
GET A PROPOSAL
GLOBAL CONTACTS
keyboard_arrow_leftPrevious
Nextkeyboard_arrow_right
CONTACT
Email            info@corporationchina.com
China            +86 (0) 21 3606 8295 (CN)
Tollfree          400 6789 632 Tollfree CN)
USA                +1 (646) 960 9099(USA)
UK                  +44 (0) 20 8638 8814 (UK)
Hong Kong      +852 8191 0881 (HK)
Russia             + 7 (499) 5770299 (RU)
South Africa     +27 (0) 21 825 9991(RSA)